Abbey Springs continues to be in high demand. This chart represents both detached and attached Single Family Homes. Reminder: all residences in Abbey Springs are classified as condominiums. The "Attached" category in this chart includes townhomes and what is traditionally known as a "condo".
"Detached" is a free-standing single unit family home.
Abbey Springs is located on the southwestern shores of Geneva Lake in Fontana, Wisconsin.
Interested in further information? Please contact Zina 847.975.9425
Zina O'Callaghan, ACP, RSPS (847) 975-9425 Resort & Second-Home Property Specialist – We specialize in Abbey Springs and Lake Geneva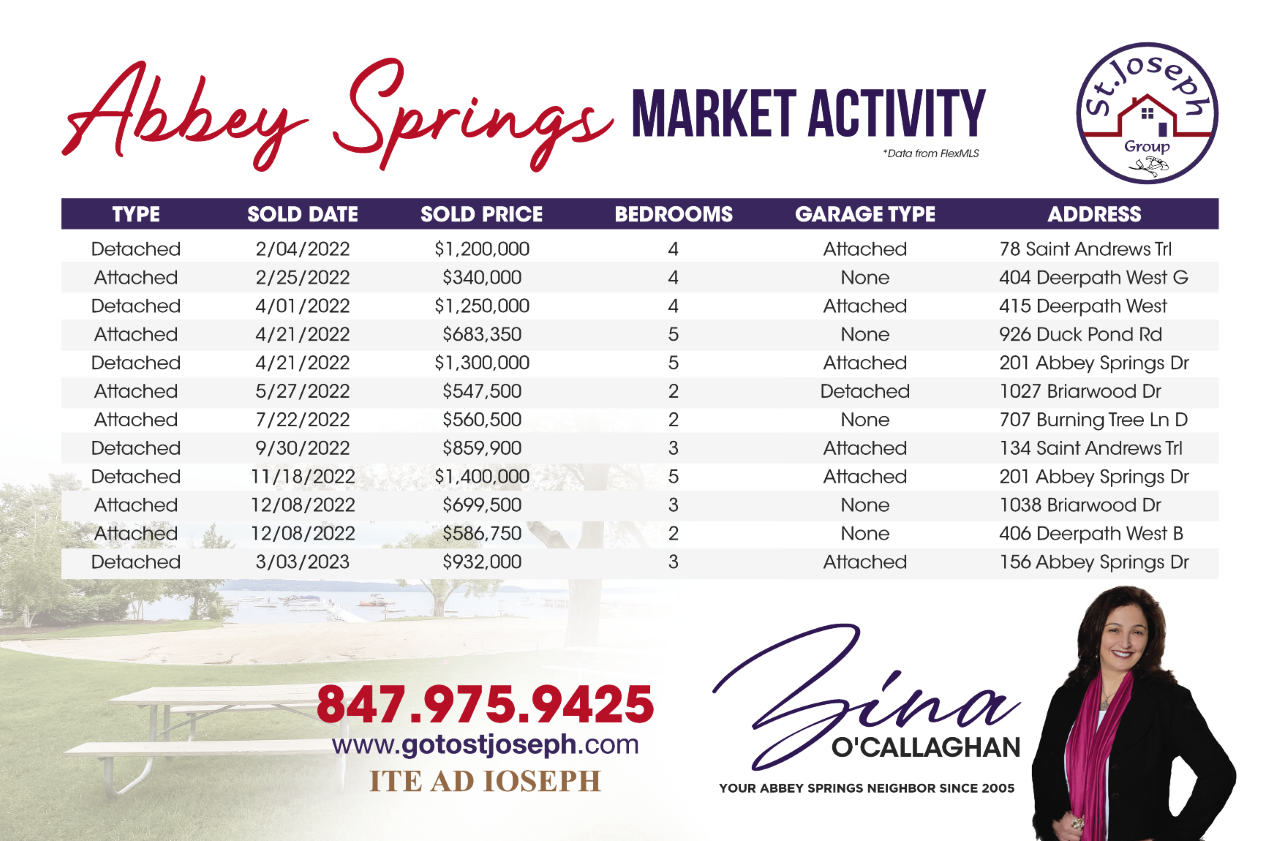 Data from FlexMLS as of 3/7/2023